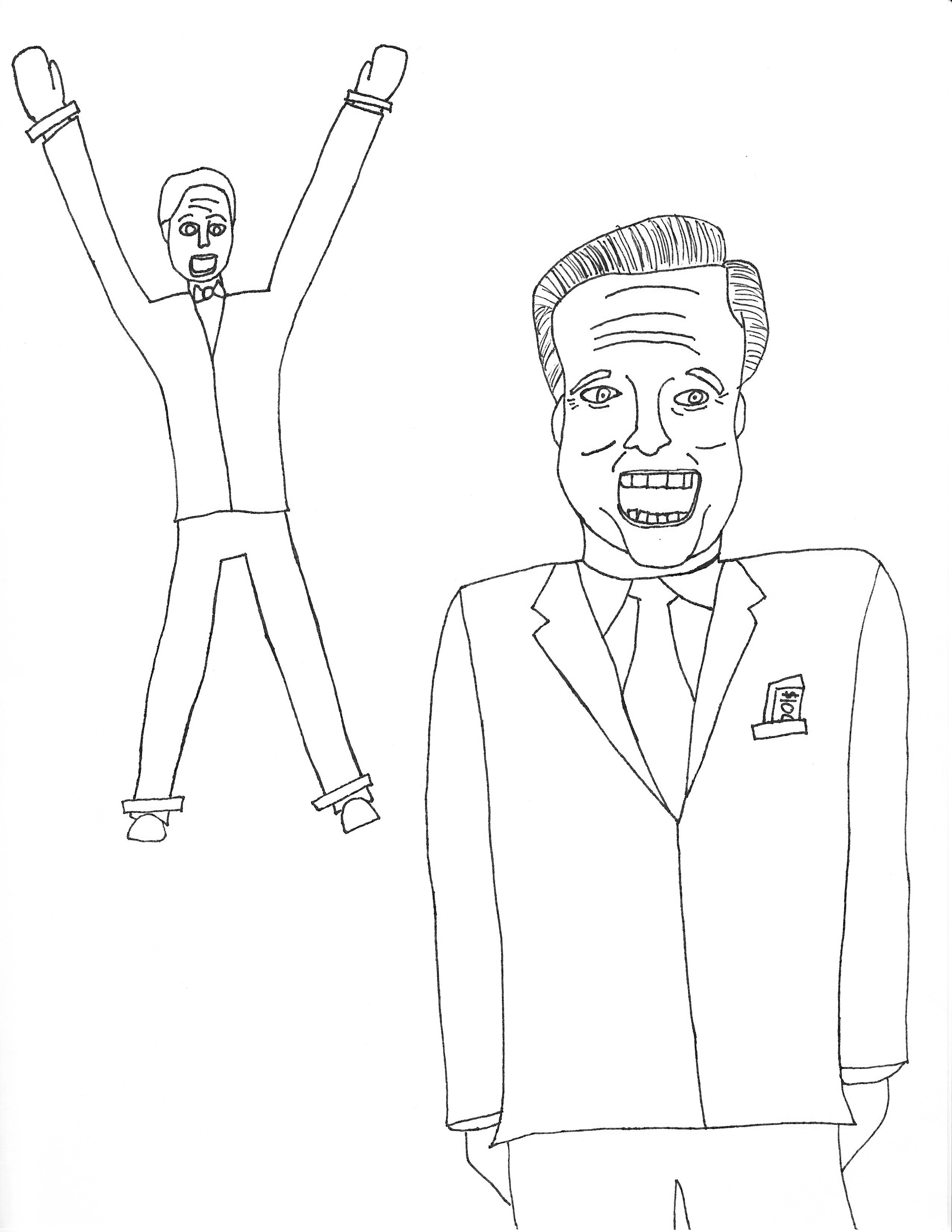 Motion picture negotiations have begun after a press conference last Friday revealed Mitt Romney's intentions to play the villain in the next installment of the James Bond franchise. The former Massachusetts governor stated that if he failed to be elected as next president of the United States, he would be very satisfied with playing the antagonist opposite one of his least favorite action heroes.
"I've always thought of myself as a Bond villain," said Romney. "Sometimes I ask myself, what would Mr. White do?"
Skeptics of Romney's villain status should consider his note-worthy credentials: besides the perpetually slicked back hair, the co-founder of spin-off investment firm Bain Capital, Romney is not only filthy rich, but also inherently evil. He's managed to convince even industry professionals that he is fluent in the nuances of feature film villainy.
"I was both surprised and impressed when Mitt came to me," admitted Mr. Penny, Romney's talent agent. "He was really adamant on playing the bad guy. I was skeptical at first, but after his first read-through…he really understood the character. He utterly embodied it."
The recent media frenzy uncovering Romney's secret "fundraisers" have only helped his image. At $50,000 a plate, these "fundraisers" have been generating the capital used to fund Romney's extensive campaign and, in conjunction, Romney's evil politics.
"The switch from evil politics to evil acting was initially a rough one for Mitt," Ann Romney said. "He was unsure as to the impact of the switch on his career. But with the direction the election seems to be headed, I think he made a smart move—he's a natural."
When asked if she would see the next James Bond movie if the ex-governor of Massachusetts were to play the next Goldfinger, Ann Romney hesitated.
"I support Mitt a hundred percent, but I heard that the producers at Mitt's last audition thought he was even too evil to voice the villain in an upcoming Disney movie. I have trouble even watching The Lion King …Scar still gives me nightmares."
Romney even has a secret lair in the works that would rival international crime lord Karl Stromberg's underwater base of operations. The presidential candidate has recently filed an application to demolish his 3,009 square foot house in La Jolla, Calif., in order to construct a new 11,062 square foot evil lair with an ocean view. This lair would be so enormous that it would easily house the world's largest whale, the entire meat locker at the Harlem Fairway, and Jennifer Aniston's old house, all with room to spare. When asked if he would consider donating some of the renovation money to charity instead, he reportedly cackled maniacally and kicked a small puppy.
Although Mitt Romney is clearly qualified to join the ranks of Bond villains Jack Spang and Mr. Big, some experts question his failure to snag the role of Bain in the last Dark Knight film.
____________________________________
Nina Varilla is a freshman film and photography major who thinks Romney would play a great Scrooge McDuck in a live action version of DuckTales. You can reach her at [email protected].