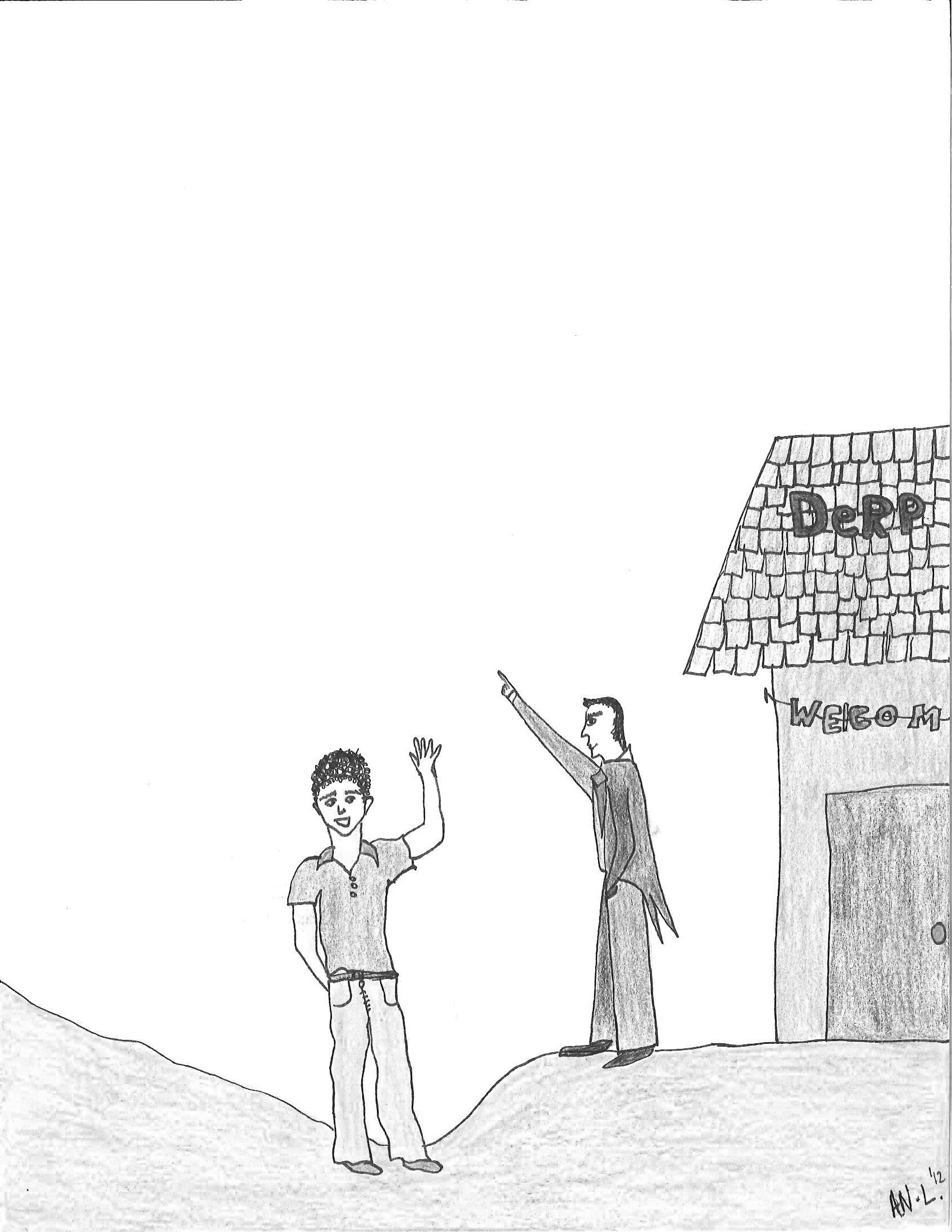 Freshman pledge pulls faux pas of the year
A recent tragedy in Ithaca, N.Y. was the absolute worst case of under-dressing in U.S. history. Last Friday night was a cool, fall evening and students were bustling to and fro across Cornell University's campus. Back-to-school parties were in full swing: jocks, thespians, activists, grad students and members of Greek Life were all having their fun. One fraternity in particular, DRP, was holding a formal event to welcome back their brothers. It was supposed to be a night of caviar, freshly pressed ties, shined shoes and polished forks. Little did the brothers of DRP know that their night was to be ruined by an out of line pledge who didn't get the memo on the dress code of their formal party.
Sources say freshman Charles Huxley was approximately ten minutes fashionably late and confidently strolled in through the back door while members were still filing in and mingling.
According to Nathaniel Jacobson, a DRP alumnus who made it to the party, the room became eerily silent when people noticed Huxley's attire. The music scratched to a halt and even a game of champagne pong was momentarily paused.
The only sounds that could be heard at the party were Huxley's footsteps and the crickets chirping outside.
"He was wearing a hunter green polo, a pair of last year's khakis from Brooks Brothers, and a pair of chestnut colored Sperrys. Everyone knows that chocolate is the new chestnut. I was mortified," Jacobsen said.
Shortly after his arrival and his quick realization that he was being shunned, a red-faced Huxley fled from the party. Huxley however did unintentionally make one classy move that night. As he frantically dashed out of the fraternity house, he left behind one of his casual leather Sperrys on the finely polished front porch stairs, pulling a classic "Cinderella."
Based on overheard gossip from his peers, the one-shoed Charles Huxley has been hiding out in Buttermilk Falls since the infamous incident at the DRP headquarters. If his DRP brothers don't find him first, the police are likely to arrest him for trespassing, putting his bright future in danger.
"I am equally if not more embarrassed for my son for his despicable wardrobe decisions, but I can't have him carrying on my name with a bad reputation," said his father, Mr. Huxley, in an interview the morning after the incident at the DRP fraternity house.
While many of Huxley's DRP brothers are worried about his whereabouts, wellbeing, and single cold foot, many of them are also worried about his social reputation. Unfortunately, Huxley's fashion crime may have put him on the verge of social suicide.
"Some might say that Charles is overreacting, but if I were in his position, I definitely wouldn't be showing my face in public for a very long time; at least not until after fraternity rush season," DRP brother Daniel Robinson said.
Is there a lesson to be learned from poor Charles Huxley's wardrobe mishap? Always check up on required party attire; fancy pants are taken quite seriously these days.
____________________________________
Lizzy Rosenberg is a freshman communication management and design major who is pledging HRP next semester and will never be caught without her Sperrys. Reach her at [email protected]