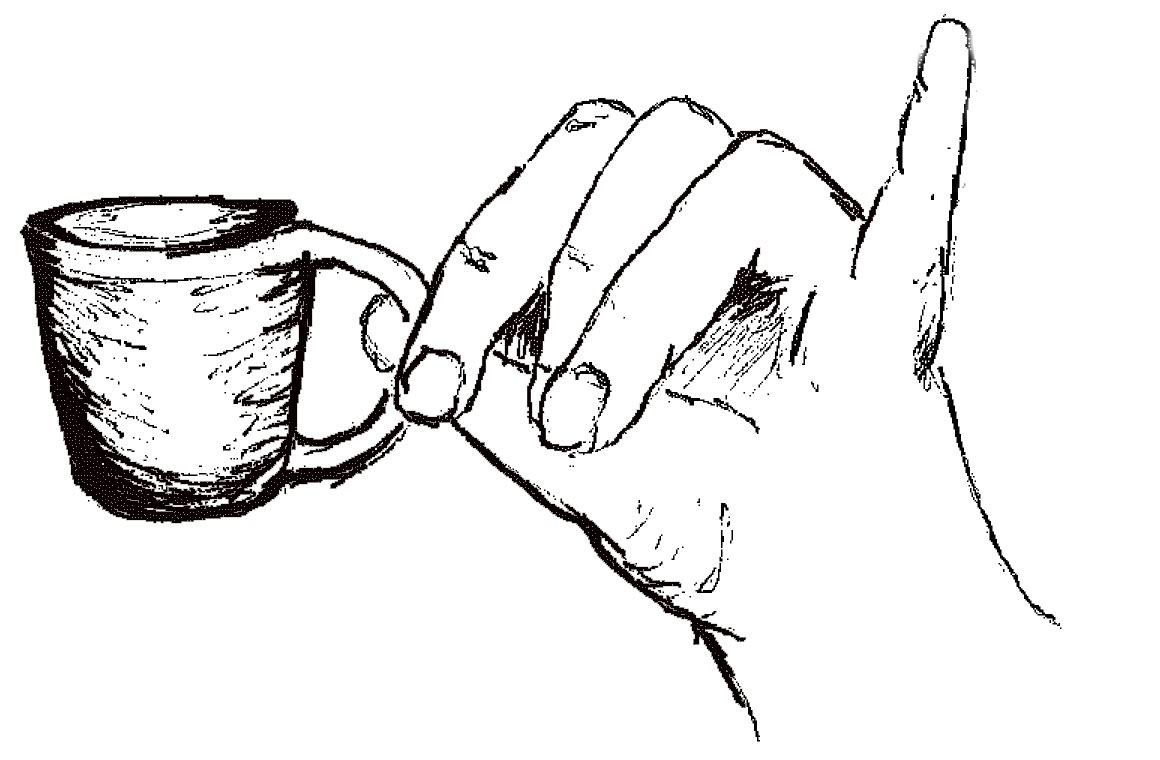 Anglophile scares family with new obsession
Ithaca resident Carl Lewis, 47, has recently attracted attention from his neighborhood because of his sudden adoption of British tendencies.
"He was a perfectly normal American last week," Lewis' neighbor Sean Collins said. "We hung out, watched football, drank beers. Now, out of nowhere, he decides he wants to be 'posh' and walks around with his nose literally up in the air, saying things like, 'Mmmnyes' and 'Indeeeeed.'"
Carl's wife, Monica Lewis, 46, reported that he keeps saying random British things that make no sense when put together into sentences.
"I have no idea what he's saying anymore. He says things like, 'I've lost me crumpets on Abbey Road!' and 'I've gone to the loo to find me knickers'."
Carl's children, Jerry, 15, and Sara, 19, don't seem too fazed by their father's actions.
"Oh, it's nothing new," Jerry said. "Just last month, he confused being Australian with being a great hunter of crocodiles. That got dangerous. He almost died while trying to wrestle an opossum."
When asked about his severe anglophilia, Lewis explained the reason behind his new lifestyle choices.
"Well to be fancy, of course.  It came to me as I was nibbling on a biscuit and chatting up an old mate about the declining fanciness in our society. I felt inclined to do something about it. Quite astute, isn't it?"
Carl's British ways have not only been making the neighbors feel uncomfortable, but they are also scaring his children's friends away.
"He's been watching and re-watching the entire Austin Powers series which worries me a bit," Sara said. "I had my boyfriend over the other night, and my dad used the word 'shag' a few too many times in the weirdest ways. I think dad thinks it means 'drink.' He asked him if he 'fancied a shag,' and it was silent as he poured a glass of water while making that creepy face he makes."
Carl has also admitted to taking his daughter's dusty, old Hello Kitty tea set and using it as his own.
"It's a placeholder," Carl said. "I'm still waiting for the Royal Family tea set that I ordered on eBay."
Carl used to come home from working construction all day and his routine was as follows: grab a beer, flop onto the recliner and turn on SportsCenter. Now, Carl comes home from a long day, claims to be "positively knackered," pours himself some Earl Grey, puts on thin-framed fake glasses he found at a thrift store and turns on BBC.
"He's making us pay extra to get BBC on our TV," Monica said. "He's also started watching Sherlock and Doctor Who religiously. It's getting a little out of hand."
Monica even admitted that fewer people are accepting invitations to their household parties lately.
"Our friends keep saying that they can't make it to our house for one reason or another, but I know they're making up excuses because they think Carl's gone … bonkers, if you will," Monica said.
The future of the Lewis family remains unclear, as it depends heavily on Carl's behavior.
"He's even been driving on the wrong side of the road lately," Jerry said. "So hopefully that's not how we all die."
___________________________________
Robyn Schmitz is a sophomore journalism major who only drinks Earl Grey. You can reach her at [email protected]