The way we treat aliens in media isn't so different from the way we treat humans.
Most advanced civilizations experience collective discomfort with the nature of their existence. This fundamental discomfort manifests artistically in the form of monsters, who can be examined, contemplated, conversed with, and perhaps defeated more easily than the problems can. People feel anxious over sex and invent the vampire, or wonder at the distinction between man and beast and dream up the werewolf. You can learn a lot about a society by looking at its monsters. In recent decades, a new monster has risen to prominence in Western art: the alien.
When the concept of life on other worlds was first formulated, the aliens were not monsters. Mars and Venus were seen as nothing more than yet another frontier to conquer or explore by contemporary writers, with their inhabitants being either easily-defeated savages or wise peoples more or less identical to European readers. There is little difference between John Carter on Mars and Tarzan in Africa. While such stories certainly told us a great deal about the societies which produced them, they are not consistent with today's archetypal alien. They were merely the bed from which the modern alien would emerge.
Modern aliens exist because of what H.G. Wells wrote in his still-famous War of the Worlds. This introduced a number of enduring tropes. It was the first major work to depict truly outlandish extraterrestrials, rather than creatures who resemble the fellows in the rubber foreheads on Star Trek. It was the first to suggest that space may not be our frontier, but that Earth may be theirs. It introduced the alien invasion. Most importantly, it imagined that aliens may have capabilities beyond our own. These ideas were not produced without purpose. War of the Worlds is a satire now far removed from its original context. It is a strong critique of British imperialism, with the Martian invasion being directly compared in the book's first pages to the genocide of the native Tasmanians, which had occurred twenty years prior to the book's publication. The book made a statement: If Western civilizations had a "right" to colonize the globe, then the horrible squid-creatures of Mars had a right to descend from the sky to drain the blood from our bodies.
As always occurs, the satire was not what endured the ages. The following works would carry forward two of Worlds' major ideas: Aliens as monstrosities, and aliens as peers or superiors to humanity. Rarely would the two meet. Throughout the black-and-white era, either the aliens would be complicated puppets, as in It Conquered the World or 20 Million Miles From Earth, or they would be advanced conquerors, as in The Day the Earth Stood Still or The Man From Planet X. The creatures with the bug eyes were never piloting the spaceships. It was rare for any of these works of either species to represent any greater anxiety than that towards the budget running out. Neither Attack of the Eye Creatures nor Teenagers from Outer Space – both real films – had much of a larger social or political message. But there was an undercurrent of something that Wells had left behind: Aliens as stand-ins for real-life groups. It was only an undercurrent, most of the time, but there's a reason Flash Gordon's primary nemesis was named 'Ming', and a reason why so many alien monsters seemed to lust after human women. "Alien," after all, means "other."
As the Cold War consumed the world, Western alien depictions were presented with both a perfect other to depict in the form of the Russians and through a perfect depiction of paranoia. These combined in the form of the infiltrating alien. Some, such as Invasion of the Body Snatchers, leaned more towards the Russian side, while others, such as The Thing, aimed for pure paranoia, but all were driven by the fear that others walked among you.
Not everything went in this direction, of course. Star Trek attempted to return to social commentary, using aliens to illustrate issues we faced here on Earth, but they could not avoid using alien others entirely, as evidenced by the all-but-Mongol Klingons and all-but-Russian Romulans. Still, they did well enough to kick off a new trend of examining social issues, rather than simply social fears, through the use of alien beings.  But history repeats itself, and once more messages got mixed around. As we approach the modern day, a habit began to emerge of using aliens to depict social minorities.
Somehow, this has only become less subtle as the years went by. There are few readings of James Cameron's Avatar or Neill Blomkamp's District 9 that don't invoke some kind of racial metaphor. This is something that must be questioned, from multiple angles. How much good does this do, exactly? Is sympathy elicited for anyone who actually exists? Even if it is, what does it say about our culture that bipedal insects can be better vehicles for empathy than ordinary human beings? There is also an ever-present risk of trying to apply real problems to highly fantastic fictional scenarios, ending up with frank nonsense. Take, for instance, the episode of Star Trek: The Next Generation which attempted to represent the struggles of the LGBT community by having a character from a species that appeared to be made up entirely of beautiful women rebel against her people to run off with a human man. Real plights are universally more complex than any facsimile could be, and while these depictions cannot be called overwhelmingly negative as they've undoubtedly helped people in the past, they do not substitute for real representation. At their worst, they are used to sustain old, racist tropes into the modern day in a form which does not seem quite as on-the-face odious, such as with Avatar's white-saviourism.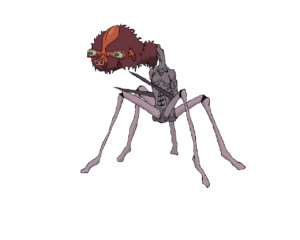 Not all modern alien depictions fall into this trend, of course. Many attempt to stay out of such things altogether, to varying degrees of success. Some, such as Guillermo del Toro's Pacific Rim, can successfully manage to use aliens as an excuse for whatever dramatic spectacle they're putting on without indulging in any form of discourse, while others, such as Independence Day, mostly reach for that particular kind of apolitical that strongly advocates for the current status quo. Something which falls down in its attempt to be truly apolitical is the Alien franchise, whose aims to be nothing more than monster movies are hampered by their focus on a creature who aims to create abominable spawn by stealing human DNA. Of course, if you asked any of the writers or designers of those films about the subject, you'd be received with blank looks at best.
Walter Mirisch, who oversaw the production of Invasion of the Body Snatchers, had this to say on the topic of the film's commentary on communist infiltration: "From personal knowledge, neither Walter Wanger nor Don Siegel, who directed it, nor Dan Mainwaring, who wrote the script nor original author Jack Finney, nor myself saw it as anything other than a thriller, pure and simple." The same could likely go for any of the creators whose works were discussed here. But a work's cultural context is still important, and nothing good can come from ignoring that context. Body Snatchers was not specifically inspired by imagined horrors of communist infiltration, but the paranoia, fear towards one's neighbor, and placement of complacency as a threat did not come from nowhere. There's nothing mentioned here that doesn't deserve to be enjoyed, but it is only healthy to know what you are enjoying.
---
Peter Tkaczyk is a second-year writing major who'll be ready to fight when the body snatchers arrive. They can be reached at [email protected]. Art by Ben Vajdos, Contributing Artist.