Hello there, music lovers! As many of you may or may not know, the 2013 American Music Awards will be airing live from the Nokia Theatre in L.A. on Sunday, Nov. 24 at 8/7c on ABC! It was announced Tuesday that the 32-year-old rapper Pitbull will be hosting the AMAs, and I am beyond ecstatic to see him perform his song "Timber" with Ke$ha at the show. The best part is that Pitbull will be joined in performance by lead nominees Justin Timberlake, Macklemore & Ryan Lewis, Miley Cyrus, Lady Gaga, Kendrick Lamar, Imagine Dragons, One Direction, Luke Bryan, and the Florida Georgia Line.
According to the NY Daily News, Miami rapper Pitbull, whose real name is Armando Christian Perez, was chosen in part of his Latino heritage.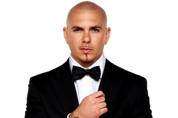 The AMAs will be celebrating the 25th anniversary of Gloria Estefan's appearance on the show. Gloria Estefan was the first Latin AMA performer, and as a Latina myself, I am stoked to see her at the AMAs.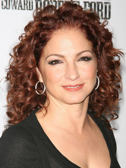 As for the 2013 nominees, there is some tough competition! I hope to see the popularity of the AMAs grow and, of course, well-deserving artists taking the show! Here is the rundown of the 2013 AMA Nominees: Remember to cast your vote in order to get a spectacular show!
Artist of the Year:
1. Macklemore & Ryan Lewis
2. Bruno Mars (Fingers Crossed!)
3. Rihanna
4. Taylor Swift
5. Justin Timberlake
New Artist of the Year:
1. Florida Georgia Line
2. Ariana Grande (WHY?!)
3. Imagine Dragons (WHO??)
4. Macklemore & Ryan Lewis
5. Phillip Phillips
Single of the Year:
1. "Cruise" by Florida Georgia Line ft. Nelly
2. "Thrift Shop" by Macklemore & Ryan Lewis ft. Wanz
3. "Blurred Lines" by Robin Thicke ft. Pharrell & T.I. ( Will Miley Cyrus join if they win?)
Favorite Male Artist: Pop/Rock
1. Bruno Mars (Oh, he makes me feel like I'm locked out of heaven!)
2. Robin Thicke (So classy!)
3. Justin Timberlake (This is getting hard now…)
Favorite Female Artist: Pop/Rock
1. P!nk
2. Rihanna
3. Taylor Swift (She should be thankful Beyoncè is not on the list!)
Favorite Band, Duo or Group: Pop/Rock
1. Imagine Dragons
2. Macklemore & Ryan Lewis
3. One Direction
Favorite Album: Pop/Rock
1. Take Me Home: One Direction
2. Red: Taylor Swift
3. The 20/20 Experience: Justin Timberlake (VOTE!)
Favorite Female Artist: Country
1. Miranda Lambert
2. Taylor Swift
3. Carrie Underwood
Favorite Band, Duo or Group: Country
1. The Band Perry
2. Florida Georgia Lines
3. Lady Antebellum
Favorite Album: Country
1. Crash My Party: Luke Bryan
2. Here's to the Good Times: Florida Georgia Line
3. Red: Taylor Swift
Favorite Artist: Rap/Hip-Hop
1. Jay-Z
2. Lil Wayne
3. Macklemore & Ryan Lewis
Favorite Album: Rap/Hip-Hop
1. Magna Carta…Holy Grail: Jay-Z
2. Good Kid, M.A.A.D City: Kendrick Lamar
3. The Heist: Macklemore & Ryan Lewis
Favorite Male Artist: Soul/R&B
1. Miguel
2. Robin Thicke
3. Justin Timberlake
Favorite Female Artist: Soul/R&B
1. Ciara
2. Alicia Keys
3. Rihanna
Favorite Album: Soul/R&B
1. Unapologetic: Rihanna
2. Blurred Lines: Robin Thicke
3. The 20/20 Experience: Justin Timberlake
Favorite Artist: Latin
1. Marc Anthony
2. Prince Royce
3. Romeo Santos (Can I be his Juliet?)
Favorite Artist: Contemporary Inspirational
1. Tobymac
2. Chris Tomlin (Hands Down, the BEST!)
3. Matthew West