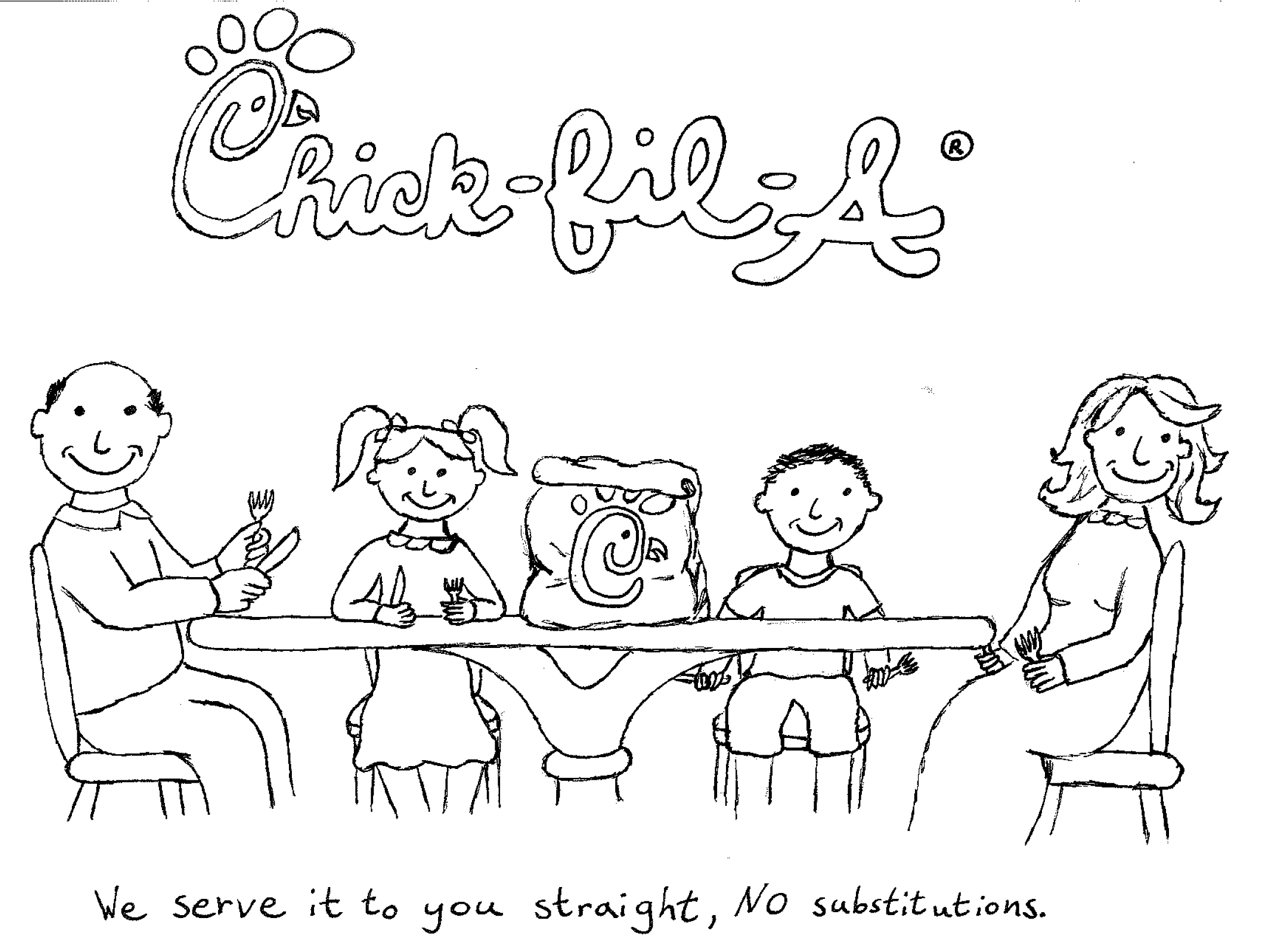 Questioning fast food chain's gay rights opposition
Here's a joke:  "Why did the gay man cross the road? — To protest Chick-fil-A." Whether you're a fast food fanatic, a vegan or anything in between, chances are you have heard about the outcry over the statements made by Chick-fil-A's President and Chief Operating Officer Dan Cathy with regards to the company's stance on gay marriage.
While on live radio in June 2012, Cathy stated, "I think we are inviting God's judgment on our nation when we shake our fist at Him and say, 'We know better than you as to what constitutes a marriage.' I pray God's mercy on our generation that has such a prideful arrogant attitude to think that we have the audacity to define what marriage is about."
Following the hostile reaction towards Cathy's statements, he issued a response a month later in an interview with the Biblical Recorder stating, "We  [Chick-fil-A] are very much supportive of the…biblical definition of the family unit."
While we can abhor Chick-fil-A for their radical stance against gay marriage and their financial support of several political organizations that oppose gay rights, should we really be all that surprised? After all, we are talking about a Southern franchise based on fundamentalist Christian values. Part of said fundamentalism is the view that homosexuality is a sin and a transgression against God. Religious beliefs aside, it is inherently dangerous to the cause of progression when an American corporation publicly denounces people's "unalienable" rights promised to them under the very declaration upon which this country was founded: "The Declaration of Independence" and these aforementioned rights being "life, liberty and the pursuit of happiness." It goes without question that denying gays the right to marry impedes their freedoms, liberties and their pursuit of ultimate happiness.
Granted, this is America. We are all entitled to the constitutional right to free speech, but when a major corporation such as Chick-fil-A writes on their website that they have a service tradition of treating "every person with honor, dignity and respect- regardless of their belief, race, creed, sexual orientation or gender" and then donates to radical anti-equality groups, we have no choice but to call them out on their bullshit.
In 2011, Chick-fil-A co-sponsored a marriage conference with the Pennsylvania Family Institute. This institute has lobbied actively to strike down Proposition 8 and has also lobbied against a state effort to ban discrimination based on sexual orientation and gender identity. Through the group the WinShape Foundation actually owned by the Cathy family, Cathy donated $1.9 million to the Family Research Council and Marriage & Family Foundation. They also donated to Exodus International, a group that promotes "conversion therapies" for homosexuals.
Various groups and politicians maintained their quest for equality through a series of boycotts of the franchise. Students at Northeastern University protested the construction of a Chick-fil-A on campus. As a result of the protest the contract was canceled. Mayor Rahm Emanuel of Chicago and Mayor Thomas Menino of Boston declared they would refuse to allow Chick-fil-A to build any restaurants in their respective cities unless they changed their stance on gay marriage.
As of September, it seemed Cathy finally reacted to the backlash. The equal rights group, The Civil Rights Agenda, announced that the company had actually recalled their previous statements and declared in an internal document that they will "treat every person equally, regardless of sexual orientation." It was also reported that Cathy's WinShape foundation would no longer donate to any groups with definite political agendas. However, according to conservative news correspondent and former governor of Arkansas, Mike Huckabee, the company has not decided to change their beliefs at all, nor did they decide they would cease donating to groups that support the biblical definition of marriage.
For a few weeks we were offered this sense of false hope that this corporation could have taken all this public outcry as a sign that they truly needed to change their policies. Although Chick-fil-A disappointed us, it does not mean we should give up the cause of eliminating homophobia in the business world.
____________________________________
Jared Corwin is a junior TV-R major who likes his chicken fried and his civil liberties protected. Email him at [email protected].