By: Brody Armstrong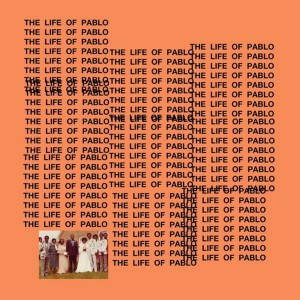 A day after Kanye West's premiere of The Life of Pablo at his Yeezy Season 3 show at Madison Square Garden, former "Jesus Walks" collaborator, Rhymefest, wrote on Twitter: "my brother needs help, in the form of counseling. Spiritual & mental."
Coming from someone who once was close to Kanye during his early years in music, Rhymefest helps to put the evolution of Kanye West into context. Kanye West is now in a creative mindset all of his own influence. He has his own clothing line, his own sneakers, his own record label, and his own superstar family with a house in Los Angeles. The young Kanye from Chicago, chopping up beats for the late Roc-A-Fella Records in the early 2000s has come to be known as the rap mogul with the flaming ego. Though, that soul has corroded away in his new music and has been replaced by the glitter of the materialistic existence he's come to reside in.
The tough part is he recognizes this debased transformation in the track, "I Love Kanye," placed midway through the The Life of Pablo. In it, he acknowledges the frustration fans have for the old College Dropout Kanye being gone, and in a way just says, "Okay." And in this way throughout the album, Kanye comes across ultimately as if he's having an identity crisis with this old self and who he is now. It feels as though he's battling to appease both himself and his fans like he did nearly without flaw in 2010 with My Beautiful Dark Twisted Fantasy.
There's a pattern with Kanye West that he follows album after album that he revealed in a lyric on his last studio release, Yeezus, a brash and unapologetic ode to his unadulterated side of anger and frustration. In the opening verse of "I Am a God," he raps, "Soon as they like you make 'em unlike you/ cause kissin' people ass is so unlike you."
This album was meant to be an "ass-kissing" album, and it feels that way, though only halfway. His brazen Yeezus-like attitude shows throughout this album and is paired awkwardly with his recently rejuvenated spirituality that comes across as possibly disingenuous and guilt-driven. This is briefly communicated in the tracks "Low Lights" and "Ultralight Beams," the opening track. Throughout the opener, you hear church choirs singing, "I'm tryna keep my faith," accompanied by Kanye West repeating, "This is a God dream," and a delightfully extra-inspired verse from Chance the Rapper. After the song ends, the listener is presented with this line on "Father Stretch My Hands, Pt. 1": "Now if I fuck this model/ and she just bleached her asshole/ And I get bleach on my T-shirt/ I'mma feel like an asshole."
This doesn't work cohesively; there's no theme here on Pablo. Kanye West is playing the part of every Kanye we've ever known and it comes across as feigned to long-time listeners. And Kanye's inconsistent character is clearly articulated in the second half of TLOP where he places three distinctly College Dropout-esque tracks: "Real Friends," "30 Hours," and "No More Parties in L.A." These are unquestionably the best-written songs on the record. "Real Friends" is beautifully produced and features some wonderful auto-tuned vocal runs by Ty Dolla $ign. "No More Parties in L.A." features Kendrick Lamar doing what he does best, killing his spot without effort, after which Kanye West follows up and attempts to lyrically outrun Kendrick with a nearly three minute verse. An admittedly impressive effort by Kanye in contrast to his lackluster lyrical efforts in this album, though in the end his best is no match against the feature from Compton's finest.
And all of this is juxtaposed with terribly uninteresting and poppy tracks like "Waves," "Feedback," and "Fade." On an album where, Kanye tries to emphasize, most parts have meaning, it's unclear what Kanye is really trying to say with these features — not to mention ending with one. Clearly "Wolves" would've been a better fit, or "Ultralight Beam" or even "30 Hours." "Fade," an 80s dance-inspired pop/rap song, is a strange decision in the tracklisting given the clever way he ended Yeezus with, "I'm tired, you tired, Jesus wept."
Although Pablo has its weak spots thematically and lyrically, Kanye does not disappoint with the instrumentals. The production on this album, never mind the atrocious mixing and jumbled tracklist, is close to immaculate. This is all thanks to contributions from legendary producers like Mike Dean, Rick Rubin, Madlib, Cashmere Cat, Boi-1da, and Metro Boomin. TLOP is loaded with turn-up tracks like "Pt. 2," a new and Charlie Heat-tweaked "Facts," and "Famous." The beat changes on "Pt. 2," from Kanye's lines to Desiigner's Future-esque rapping, and "Famous," from Rihanna's singing to a Swizz Beatz remixed version of Sister Nancy's dancehall classic "Bam Bam," are both sublime. The instrumental for "Wolves" is ethereal and emotive, sounding like it could belong on My Beautiful Dark Twisted Fantasy.
Overall, The Life of Pablo is a mess, an unarticulated list of songs that go one after the other in a cubist, Picasso-esque fashion. It's simply a messy album. Although this album does have its pretty parts, the beauty of Kanye West's music has lost its sheen over the years, weathered by the inflation of his ego and the deterioration of his writing skill. When the exacerbated lyrics of Kanye converge with the extra-inspired production it results in a pretty confused record. Moreover, the fact that his new releases are now made into giant spectacles due to his enormous celebrity and his excessive featuring of other larger-than-life artists on his songs has muddied the opportunity for taking his new work directly at face value. There's no going back, a new Kanye West album is now a national event and TLOP is the biggest one yet.