Oneohtrix Point Never
Album Review
By Brody Armstrong
Staff Writer
Daniel Lopatin has greatly evolved from his mild break in 2009 off the release of Rifts, his first compilation of works under the pseudonym Oneohtrix Point Never. Since then, he's released several records, film scores, and side projects. Not to mention accidentally birthing an entire subculture of music under the name Chuck Person — thankless creator of vaporwave.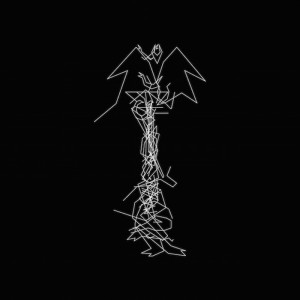 From his days in 2010 producing music as Chuck Person, chopping up and slowing down corny retro pop music, Lopatin has been cultivating a genre of his own, still embedded with the same corn and kitsch, now much more inspired. In 2011, he released the highly acclaimed Replica, a sample-based project inspired by television advertisements with a melancholy and drone-ish quality. And in 2013, he released another LP following his signing with Warp Records, R Plus Seven, another brilliant project with tracks layered with synthesized organs, smokey pads, and robotic choirs that create what one might imagine to be the soundtrack to a latent religiously guilt-ridden dodecahedron's fever dream.
In Garden of Delete, Lopatin evolves these geometric cadences into a shape with a thousand more angles that ooze with a newly developed level of grotesquerie. Lopatin organizes processed sounds that by themselves would sound admittedly insufferable from the high-pitched and saturated voices singing cryptic homilies that change key with the quick brush of static to the cutting, harsh spikes of synth noise. These moments of violent and glitchy instrumentation almost never last very long and are sometimes juxtaposed with the more gentle pluck of a synthetic guitar string, like on the track "I Bite Through It," an almost unorganized though beautiful mess of metal guitars, clanking synthesizers and gargling lo-fi vox samples — an odd high point on the album.
Garden of Delete maintains Lopatin's long custom of appropriating nostalgic elements of sound into his music. You hear dripping vocals filtered through a talk box in the album's closing track "No Good," some tacky 90s-esque zipping synths and clanging arpeggios in "Child of Rage" and recurring jazz guitar noodling that's hidden under layers of other obscure noise throughout the album itself. Another track, "Animals," is guided by a shrill, manipulated vocal sample that wails over 16-bit synth pads which sound native to a 90s role-playing game; lofty and emotionally stirring with its erratic and bending vocal melodies, it's arguably one of the best songs on the album.
Another, more mesmerizing song is "Freaky Eyes," an ambiently expansive and placid masterpiece which deteriorates from its eerie, atmospheric beginnings into a cluster of dark and cacophonous noise that is halted midway through by an unexpected break into a stretched and muffled sample of 70s Canadian folk singer Roger Rodier's "Am I Supposed to Let It by Again" — an atavism to his 2010 vaporwave album Eccojams Vol. 1. This interruption sounds sort of like something that Kanye West was doing in Yeezus. That is, shifting from the main beat to a bridge where suddenly a children's choir is singing or Charlie Wilson is belting his lungs out unexpectedly, as if the song could manipulate itself independently.
G.o.D. may sound bizarre and unattractive — it is — though Lopatin made this his intention. These are the tools Lopatin chooses to work with, like a depressive poet with the macabre or a disturbed comedian exploiting his mental insecurities. He's taken sounds which vaguely surround his memories of adolescence, their relevance discarded by music's natural mutation over the years, and has made clever and imaginative use of them, creating something beautiful that is at the same time very ugly in its parts.