By Brody Armstrong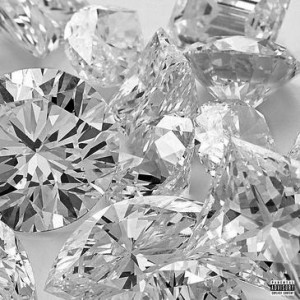 Drake and Future on What a Time to Be Alive join the likes of Kanye West and Jay Z, and EL-P and Killer Mike as they jump on the hype trend of the hip-hop super collaboration. This collaboration, don't be mislead, is nothing like its contemporaries. While collaborations like Run The Jewels and Watch The Throne feel masterfully produced and have a best-bud vibe to them, What a Time to Be Alive feels stiff and more like a promotional stunt rather than a cultivated effort from the Canadian-Atlantan duo.
In the music video for "Hotline Bling," Drake dances in front of a colorful, incandescent backdrop as if nobody is watching. Now thanks to the internet, in place of enjoying the video itself, we have several different vines of the rapper throwing around poké balls, swatting away a spider and fanning a fart away for our enhanced viewing pleasure.
Drake is traditionally a web for this kind of thing, attracting internet jokesters with his easy-to-mock emo-rap persona combined with his ironic attempts to become recognized as skilled rapper. We can't get enough of the guy, he's a gift to pop culture that keeps on giving, and his latest gift is a collaborative record he's made with Atlanta rapper and codeine enthusiast, Future.
What a Time to Be Alive clocks in at about 40 minutes, and with it being 11 tracks long, almost feels like a sprint. Each song comes and goes as cheap products on an assembly line, part by part, letting Drake and Future quickly move onto the next one. Given that the album was recorded in six days, this makes perfect sense. Although there are some moments on the album where the listener is able to breathe.
"Sipping on Dom Pérignon for no reason/ Popping tags upper echelon for no reason," Future sings at the beginning of "Diamonds Dancing," painting his view from the top of the rap game, spending money and drinking expensive champagne just because he can. It sounds a little melancholy. Then he hits this line on the bridge: "I don't want no liquor cause I been drinking that dirty."
The lyrics aren't quite emotive or meaningful, although when taking into consideration Future's unbridled passion for dirty Sprite and hearing him so delicately sing a note one very seldom hears him hit is likely to give you goosebumps. The song then rises into a hook where Drake and Future together sing over an exploding instrumental.
It's a relatively nice sounding rap ballad that brings to the album something other than the back and forth of Future's incoherently mumbled freestyles and Drake's poignantly delivered yet empty raps over the constant trill of hi hats and throbbing bass supplied by producer Metro Boomin.
Other high points on the album include the fast-paced banger, "Jumpman," and the garish, "Big Rings," a celebration of the successes of both Future and Drake's teams that elicits an uncontrollable urge to jump around to the hook where Drake, with pride raps: "I got a really big team/ and they need some really big rings."
All in all, the collaboration is the kind of project expected from the duo: a heaping pile of pop culture slop for the herd, seasoned with Drake's magical touch for hooks and the blessing of Metro Boomin's production that make it an enjoyable album to mindlessly vibe out to. When put next to other, more carefully crafted rap collaborations like Watch the Throne or Run the Jewels, What a Time to Be Alive simply doesn't match up.