By Tyler Obropta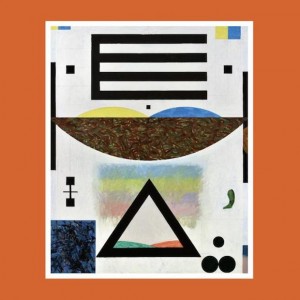 Pickpocket's Locket is the seventh studio album from Canadian indie rock band Frog Eyes. On first listen, Frog Eyes sounds like a David Bowie cover band, thanks to the eccentric vocals of singer/songwriter/guitarist Carey Mercer. The way he rounds out his "a" sounds in profound gasps immediately calls to mind that distinct English baritone.
Such vocals are at the forefront of most of Frog Eyes' work and, on this album, the ones with the most Bowie-esque style are on the album's leading track, "Two Girls (One For Heaven and the Other One For Rome)," as well as on "Death's Ship" and "The Demon Runner."
"Death's Ship" and "The Demon Runner" are also the highlights of the album, perfectly allowing for the drums, violins and killer bass lines to coalesce with Mercer's vocals and haunting lyrics.
"The Demon Runner" is an achievement on its own, the perfect embodiment of what Frog Eyes is. In the song, there is a totally unique presentation and, of course, that voice, matched with smooth drumwork and stellar violins accenting Mercer's work. It makes for an unprecedented, enjoyable and completely immersive listening experience. "The Demon Runner" is a great jumping-on point for anyone who has never before heard Frog Eyes.
One of the more admirable features of Frog Eyes is its lyrics, beautifully sung and always marvelously poetic. In songs like "The Beat is Down (Four Wretched Singers Beyond Any World That You Have Known " — in which the lead singer keeps dramatically repeating "The beat is down" like a hammy stage performer — the band takes on the sound of a slower-paced, sad Talking Heads with less pizzazz behind the vocals.
Those highlights are all found in the first half of the album. It's in the second half that the album enters some doldrums, with "Rejoinders in a Storm," "In a Hut" and "Crystal Blip" all lacking in invention; they're fine but they aren't anything special. Then, there is "I Ain't Around Much" introducing a whole new side to Mercer's vocals, excellent keyboarding, another reliably great bass line from Terri Upton and fine drums from Melanie Campbell. Mercer manages to be mournful and tortured while simultaneously lending the song a sad yet spiritual energy that ultimately renders the song an oddly uplifting quality.
Frog Eyes delivers in its latest album, a beautiful, poetic amalgamation of memorable violin hooks, strong bass lines and the killer energy found in Mercer's raw, affecting, Bowie-esque vocals. Ziggy Stardust would be proud.