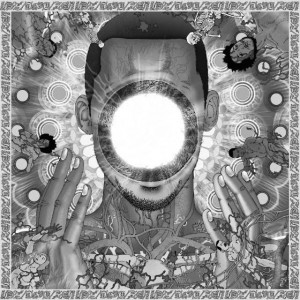 Flying Lotus's You're Dead! is as excessively goofy and cheeky as the album's title would imply. You're Dead! is the fifth album from Steven Ellison (Flying Lotus's real name), and is perhaps the most boisterous yet — Ellison creates an electronic jazz-fusion experience that takes the listener on a wild chase through a comically morbid world that serves to scrutinize the implications of our mortality through hilariously over-the- top lyrics.
FlyLo fans will find that You're Dead! is refreshingly fast-paced in comparison to his last album, Until the Quiet Comes, which was a much slower, ambient experience. You're Dead! signifies a return to the techniques explored in Cosmogramma, an album that also made use of jazz-fusion techniques to create a more vibrant record.
You're Dead! features a series of notable collaborators who all make vocals a major part of the album. Listeners can expect to hear from the likes of Snoop Dogg, Kendrick Lamar, Thundercat and Steven Ellison's alter ego, Captain Murphy. Kendrick Lamar, featured in the track "Never Catch Me," raps swiftly to a rhythmically dense beat featuring jazzy strings and moody keyboards. The track featuring Ellison himself (as Captain Murphy) embodies the soul of the album; "The Boys Who Died in Their Sleep" explores the world of a disillusioned pill-popping addict. Listeners will feel as though they are being swept through the lyricist's mind, which soars wildly from place to place, like a schizophrenic airplane pilot.
Thundercat's drum samples are prominent throughout the album — his frenzied bass melts tracks together by bringing a certain consistency to each song. Thundercat (and contributing jazz legend Herbie Hancock) can be heard most clearly in tracks like "Moment of Hesitation," a dreamy instrumental piece that surrounds the listener with rattling cymbals, frantic strings and distant horns.
The album clocks in at just 38 minutes, a fact that becomes blaringly apparent by the length of each track. The longest song featured in You're Dead! is just 3 minutes and 54 seconds long, the average track being around a minute and a half. While these vibrant morsels of musical eccentricity might seem too short individually, they meld together to create a satisfyingly holistic album.
You're Dead! is an exciting new step in Flying Lotus' career. The album is engagingly fast-paced and delivers a satisfying electronic experience through ambience and masterfully crafted jazz instrumentals. The album defies structural criticism by achieving a vibrantly amorphous quality, which is arguably the pinnacle of Ellison's evolution as a musician.