Practical apps for keeping yourself (and your stuff) safe>/em>
At times it seems as though our entire lives are stored on our smartphones, but with that comes the possibility that the information on our phones is not as secure as it should be. There are a wide variety of smartphone apps, for both Apple and Android devices, that increase the security of your smartphone, your information and your life. Below, check out four practical, free apps that college students can use to simplify information security and personal safety.
Lookout-

Lookout is by far the best free app for keeping your smartphone secure. Its features include location services if your phone is lost, contact back-ups and malware protection. If your phone is lost you can log into your Lookout account from another device to locate your phone. A great part of this feature is you can trigger an alarm to go off on your phone even if it is in silent mode. Being able to back up your contacts ensures you will never have to send out the mass Facebook message asking for everyone's phone numbers again. Malware protection is also important, especially for Android phones, because apps can be downloaded from anywhere, not just Google Play. This makes it more likely that downloaded apps may contain malware or viruses, and Lookout will catch this while the apps are running. It's also easy to navigate, which makes it even better.
Keeper-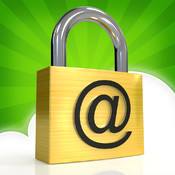 It can be cumbersome to manage all your online passwords, especially when they all have different requirements of numbers, letters and symbols. The Keeper app is an easy way to keep all this information organized, by acting as a central location for storing all of your passwords. The app requires a single password to access, which makes it more secure than documenting passwords in a note on your phone. Your accounts and passwords are also organized by folder, to make navigation more convenient. Another helpful feature is that the app generates highly secure passwords; they may not be ideal to remember off the top of your head, but you don't need to worry about it because they can always be accessed from your smartphone.
Circle of 6-

Circle of 6 is an especially useful app for college students. It allows the user to pick up to six friends to be in his or her "circle." You can then send a text message to those friends asking to pick you up with your location given in a Google Map if you feel unsafe, ask them to call you if you feel uncomfortable and want the situation to be interrupted or seek their advice. All of these situations could easily happen while in college, and this app provides an easy option to increase your security in a variety of scenarios. Another feature included on the app is a button to press that directs you to a Rape and Sexual Assault Hotline or a Relationship Abuse Hotline. The app also includes a feature that allows users to send out a text message to everyone in a pre-selected circle telling to inform them that the problem has been resolved. The ideal situation would be to never need to use this app, but if a situation arises, it is an excellent tool to have access to.
Webroot SecureWeb-
Secure web browsing is useful because it helps prevent malware and viruses from harming your phone. This app is available for both Apple and Android devices, but the Android app has a few features the Apple app does not. The main feature on the app is secure web browsing. The browser is tabbed, so many windows can be open at once, and includes a safe search aspect, which identifies viruses or malware on the sites you are viewing that can harm your smartphone. The Android app also has anti-theft features, which deal with location services, an alarm and SMS messaging and call blocking.
____________________________________
Taylor Barker is a sophomore journalism major whose myHome password is Password! Email her at tbarker1[at]ithaca.edu