Cover cat falls from grace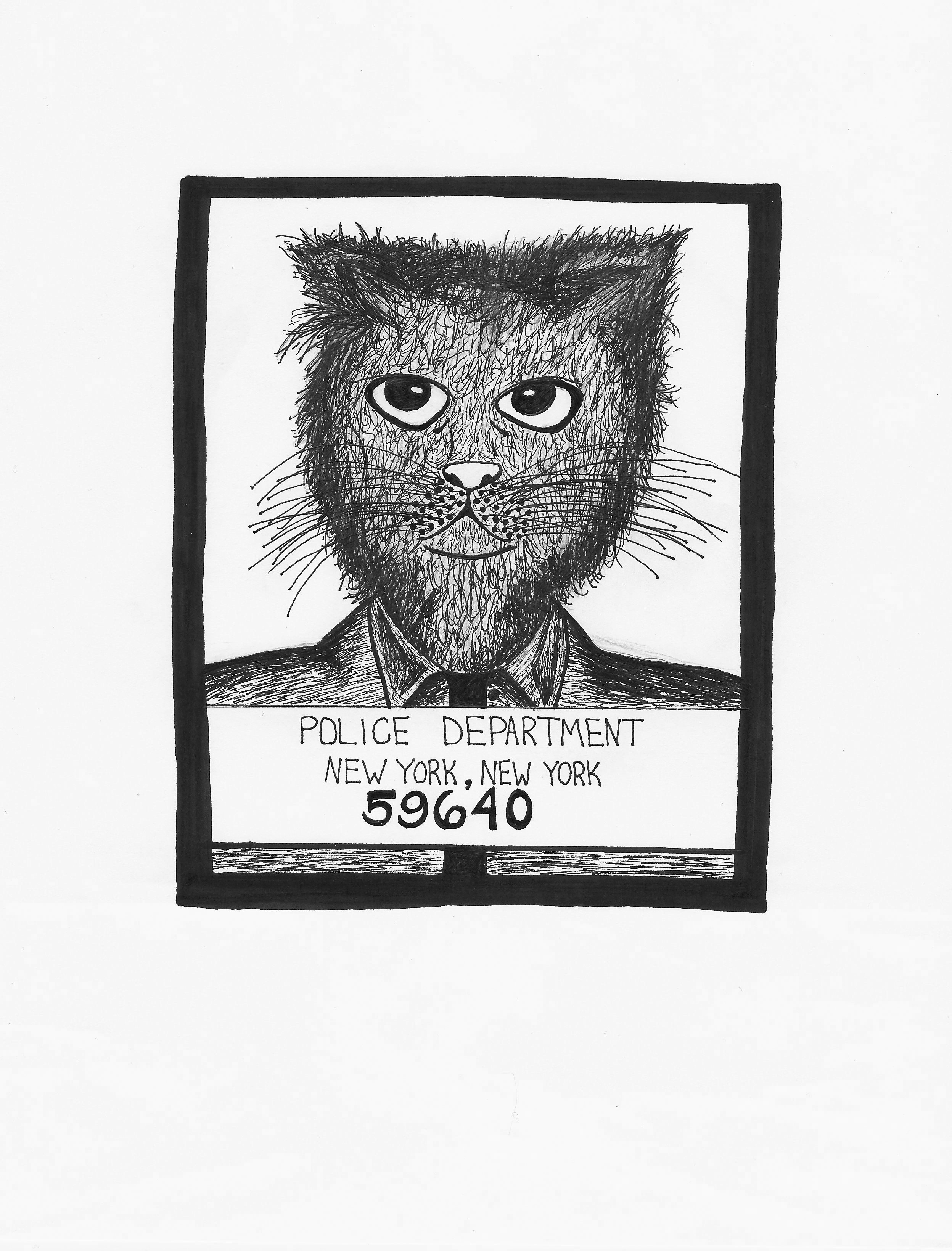 He still looks sweet and fluffy, but lately, Seymour Von Pussenworth, the once-beloved face of Fancy Feast, seems to be shedding the innocence of his fresh-faced television past. The feline community was stunned this weekend as the famous cat was arrested outside popular Manhattan pet hotel Prowl. He was detained around 2:30 a.m., and charged with assault and battery, disturbing the peace and possession of several ounces of catnip.
According to Fred McGuire, owner of Prowl, a disturbance was sparked earlier in the night when Von Pussenworth's longstanding rival Baxter, of Meow Mix fame, slinked into the hotel along with a certain calico cat, reportedly one of Von Pussenworth's old flames. Disaster ensued.
"Fur was flying, milk was spilled … it was a real catastrophe," explained McGuire, who has since sued both parties for a total of $16 million in damages caused by the brawl and ensuing cat stampede.
This is just the latest stunt in Von Pussenworth's clumsy interpretation of the all-grown-up Hollywood lifestyle. In recent interviews, the cat has repeatedly mentioned an interest in taking on "more mature" work, but he might be shooting himself in the paw with this recent surge of negative press. Just last month, several incriminating personal photos were allegedly leaked from the feline's personal computer, including a racy shot of him licking himself and another in which he is posed suggestively with two Siamese cats. Fancy Feast's representatives have denied that these photos have any ties to their model, and suggest that the images might have been Photoshopped as a low blow by one of the company's competitors. In both the leaked photos and the mug shot, Von Pussenworth's once pristine, fluffy white fur is noticeably matted and dirty. Though both he and Fancy Feast are seeking damages for defamation, it's difficult to ignore the mounting evidence that this pretty kitty cannot be tamed.
This poor publicity does not bode well for Von Pussenworth, whose contract with Fancy Feast is up for renewal at the end of the year. While this kitty might be able to keep up with a wild lifestyle, he might not be able to keep his fluffy face in show business for much longer, according to an anonymous source close to the brand.
"Seymour's just not the same sweet kitten that he used to be. With all these wild antics lately, it's rumored that he won't be the face of Fancy Feast for much longer. I mean, he's been totally spoiled by the Fancy lifestyle. Sure, he had talent once, but now he's just, well … catty. And he hasn't aged well. I don't know where he'll go from here, but hopefully he'll land on his feet."
Industry expert and feline talent agent Horace Goldblatt claims that Von Pussenworth's downfall was only a matter of time.
"There's no room for a lack of professionalism in this industry. The Internet is full of cats — every cat's just waiting for his big break. Seymour may have had his fifteen minutes, but there are kittens out there who are younger, fluffier and clearly much more serious. It's about time to bring the Fancy back to the feast."
Von Pussenworth's representatives could not be reached for comment.
____________________________________
Karen Muller is a junior integrated marketing communications major who knows a catnip dealer if you need a hookup. You can reach her at [email protected].