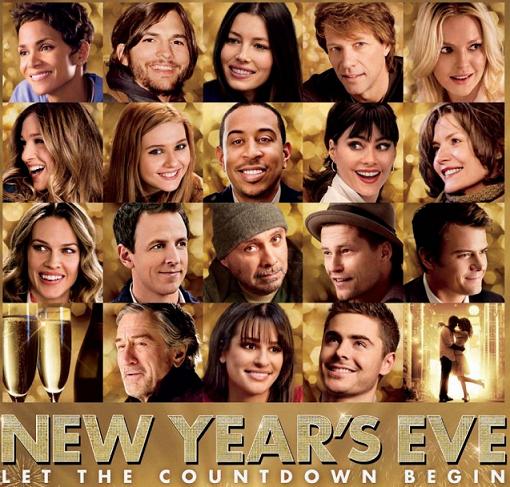 Valentines Day, New Years Eve, and don't forget the staple Christmas movie that somehow never gets old—it seems like Hollywood won't stop until it's exploited every holiday on the western calendar. I'm not saying we should stop the trend (A Christmas Story is awesome), but there's no harm in hoping for some creativity; I mean, there are 364 days in the year. So here are some holidays I think need a little love — or a multi-million dollar, star-studded movie (Same difference, right?).
Mardi Gras: A group of party-going college kids travel to New Orleans hoping to have the time of their lives, but after one black-out evening they find themselves held captive by a family of mean-spirited gypsies that are looking for more than a wet T-shirt contest. Tagline: "This spring break, you're not the only ones going wild." The film will be forgotten by the Fourth of July.
Martin Luther King, Jr. Day: Set toward the end of the Civil Rights movement, this classic will follow an American family in New York leading up to the days of King's assassination. The hard-hitting drama will star Don Cheadle, Denzel Washington, Beyonce and introducing Willow Smith (as an actress). No one will be surprised when it sweeps the Oscars.
Daylight Savings Time: An off-beat comedy featuring the latest graduate of the Michael Cera School of Acting who, after having his whole day thrown off by an hour, will go on a quirky adventure to get his life back to its awkward norm all while trying to impress Zooey Deschanel. It will be eerily similar to Groundhog Day, but no one under 30 will notice, or care.
Earth Day: Yet another opportunity to depict the apocalypse on the big screen but since almost every other natural disaster has been exhausted, the only option is to go nuclear. Tensions are high as the United States military base works on a top-secret, super-deadly missile in the crux of a modern-day Cold War with North Korea. But when caution turns into paranoia, the inevitable occurs: catastrophe.
Labor Day: Actually code for Sex and the City 3. It will have nothing in common with the holiday except for its release date, and maybe some catty joke about wearing white.